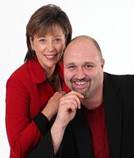 Our mission at Steam Green Services, Ltd. is to meet the needs of our clients by providing the highest quality cleaning services. Whether it is carpet cleaning, tile and grout cleaning, upholstery cleaning, or any of our other services, you can be confident that our job will be done to your satisfaction guaranteed.
About Us
"We are a small family owned and operated carpet, upholstery, tile and grout and commercial janitorial cleaning company that is extremely well equipped to tackle any job you can throw at us.
Steam Green has worked hard to earn a solid reputation for quality service. We pride ourselves in our commitment to each and every one of our customers, providing unparalleled customer service using the highest-quality equipment and chemicals in our
cleaning industry today.
We really do understand how important your satisfaction is and we strive to meet and exceed your expectations. We want you to know that you will feel comfortable and safe with us in your home. Our staff is trained and certified so that we may provide the best quality service to our customers. Our technicians will thoroughly discuss with you the proper cleaning technique required in order for us to reach success. We believe our customers are our greatest asset, and we are committed to serving your needs. Let us show you our commitment to you!
We want you to know that we keep our vans and equipment up to date and immaculately clean so you can be sure you are getting the most thorough job possible. We started this company on excellent customer service and quality cleanings, and we will continue to do so. What we want you to know is this, we will do everything we can to impress you and make you tell everybody you know about us. We want you to continue to use our services and we will do everything in our power to keep you happy, healthy and thrilled about our services.
Thank you for visiting our website and we look forward to serving you."
Give us a call today for a free estimate 614-946-3453!