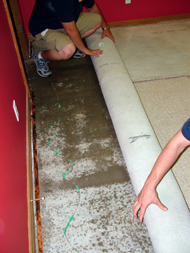 Not only do Water emergencies come from Flooding due to natural disasters, but more often than not, it's caused by common house-hold items like: dishwashers, washing machines, toilets, refrigerators, etc. Burst water pipes do happen, but it's the small leaks that have slowly accumulated enough water damage over time that can cause you the most structural damage and even possible health problems.
Water Damage Clean Up & Repairs
Inspection & Assessments
Industrial Strength Dehumidifiers & Blowers
Disinfecting, Deodorizing & Sanitizing
Cleaning & Pack-Out services of personalized belongings available
Secure Off-Site Storage facilities available
Reconstruction & Repair work available
Furniture & Carpet Cleaning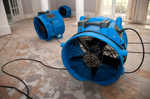 It's imperative that you extract any standing water immediately and remove all the moisture possible to prevent dry-rot, infrastructure damage, mold or other hazardous bacteria from forming.
Call us now to get your recovery started!
We are on stand-by 24 HOURS A DAY / 7 DAYS A WEEK awaiting immediate dispatch to get your recovery started now! Call 614-946-3453 or use our contact-us form.